Active promotions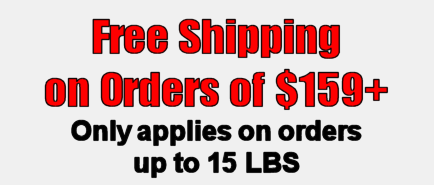 Free Shipping on Orders of $159 or more
Free shipping on your order of $159.00 or more up to 15 lbs. Excludes large and bulky items.
Packages shipped via UPS Ground.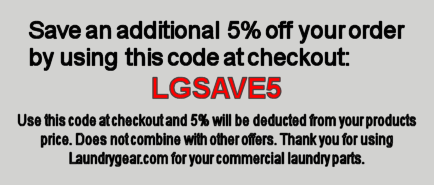 Save an additional 5% off your order by using this code at checkout
LGSAVE5
Use this code at checkout and 5% will be deducted from your products' subtotal. Does not combine with other offers.
Thank you for using Laundrygear.com for your commercial laundry parts!