Active promotions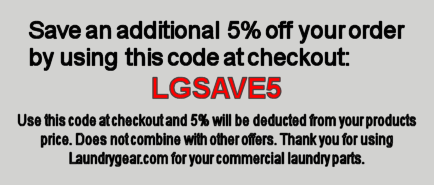 Registered users Save an additional 5% off your order by using this code at checkout
LGSAVE5
Please register your account to qualify for these promotions
Use this code at checkout and 5% will be deducted from your products' subtotal. Does not combine with other offers.
Thank you for using Laundrygear.com for your commercial laundry parts!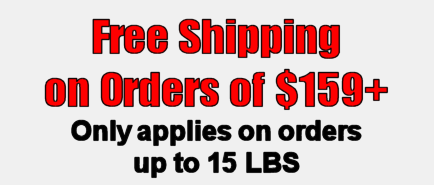 Registered users receive Free Shipping on Orders of $159 or more
Please register your account to qualify for these promotions
Free shipping on your order of $159.00 or more up to 15 lbs. Excludes large and bulky items.